Margaret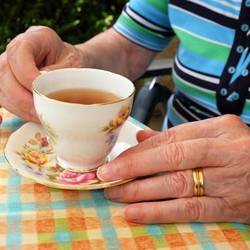 After going way past the one month quit milestone, Margaret is very pleased to say she is now a non-smoker!

The Doncaster quitter popped into our quit shop determined to beat the habit. She told us the main reasons for stopping were her health and family. With the welcome additions of her grandchildren into her family over the past couple of years, Margaret especially wanted to stay healthy for them.
She found that smoking was slowly taking over her life. After years of carrying cigarettes with her wherever she went, the habit was cemented into her daily routine despite the fact it made her breathless and unable even to finish daily chores.
So how did she manage to beat the habit?
Margaret loves gardening, whenever she felt like she needed a distraction she went straight to her flowers.

The most difficult part of quitting for Margaret was willing herself to not want to do the hand to mouth motion she got so used to doing. She overcame this by writing or fidgeting with a pen or pencil for the first few weeks; until she eventually didn't need to anymore.

"Stopping smoking has completely changed my life."
Margaret is now feeling more energetic and confident with a more positive outlook on life. She is really enjoying being out and about more - especially with her skin and hair in better condition than it has been in years!

"I recommend all smokers should try the service. Quitting is not as hard as you may think with the support."

We were more than happy to help you along the way Margaret - you've done fantastic!