Linda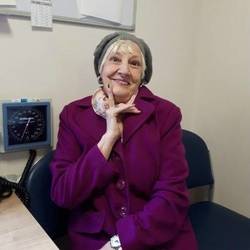 I would like to say to anyone thinking about quitting smoking to "Do it! It's easier than you think".
I smoked heavily for 60 years and I've given up! I'm sensible with my eating so I don't put weight on.
I've got a huge amount of support from family and friends on facebook who are very encouraging and I am very proud of myself.
The money I am saving from not smoking means I can buy handbags and shoes!
Congratulations Linda, the Wakefield team are incredibly proud of you! Enjoy that shoe shopping...