Lillian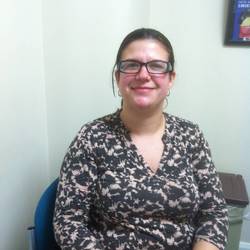 When Lillian decided to go for IVF, she knew it was time to stop smoking.
She came to our Barnsley quit shop for help where our advisors gave her all the support and encouragement she needed to finally quit the habit.
During her journey, Lillian found being around others who smoked the most difficult, as well as being in stressful situations. However, she remained positive and since her quit, has embraced a new healthy outlook, regularly going to the gym and dieting.
If going for IVF didn't give me the goal to stop smoking then nothing would. I'm now feeling much more positive about the process, without all the chemicals and toxins in my body!
Lillian is now 4 months smokefree – a fantastic achievement! She said that going this long without a cigarette and not being tempted to have one is something she is particularly proud of.
I would recommend the service to everyone! The staff were amazing, they've been extremely helpful, encouraging and very supportive.
Congratulations Lillian, we wish you all the best.