Kirsty and Alfie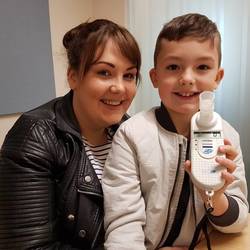 Congratulations to Kirsty who is now smokefree and who has won tickets to a Huddersfield Town match and tour of the ground! Kirsty wanted to quit smoking for her son and new baby daughter on the way. Her 8 year old son, Alfie was so proud of his mum for successfully stopping he wrote us a short story: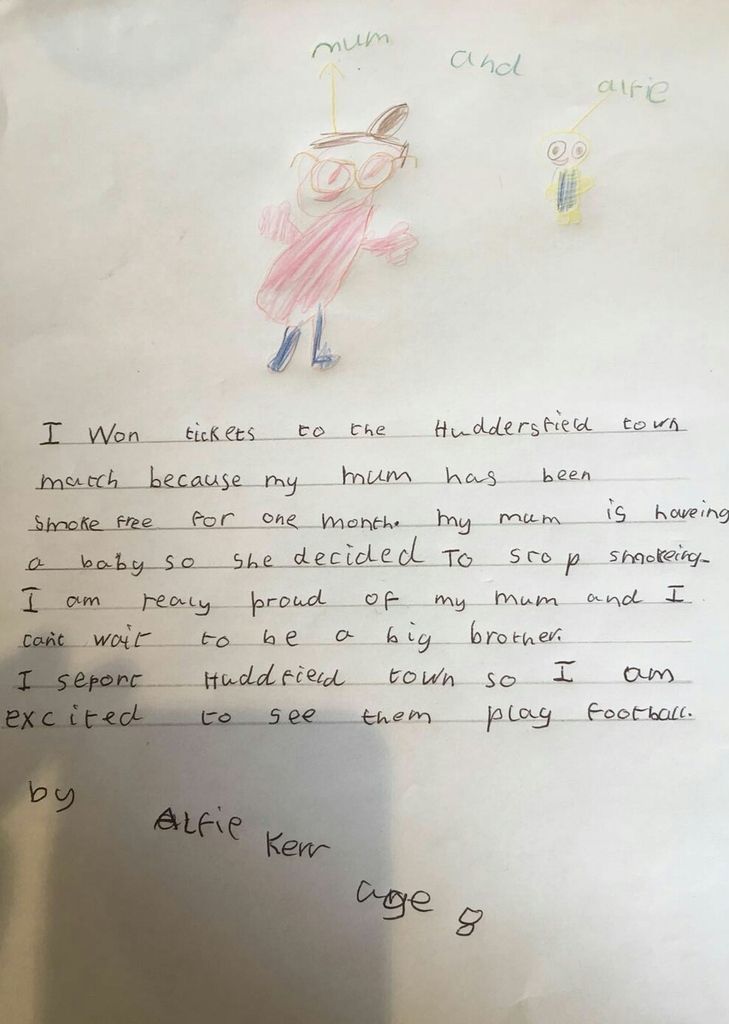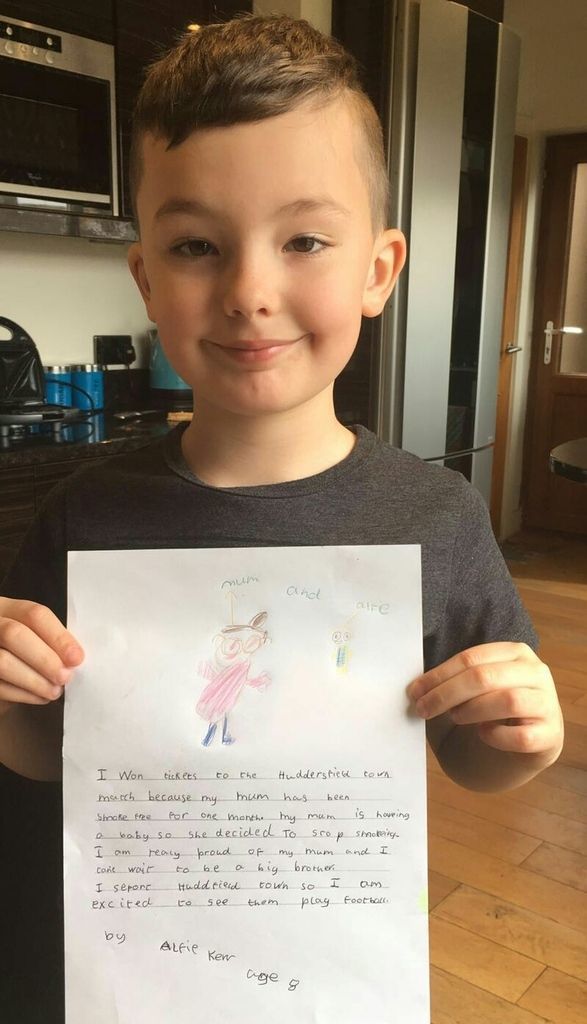 Alfie is a huge fan of Huddersfield Town and can't wait to go and watch a match. When Kirsty attended her appointment at Folly Hall earlier this week, she and Alfie both used the carbon monoxide monitor to check their reading. They scored 0, a fantastic reading showing carbon monoxide levels of a non-smoker!
Thank you so much to Alfie for his story, we hope they both have a brilliant time at the match!