Kelly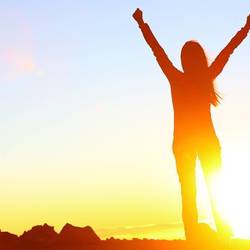 What made you decide to join Yorkshire Smokefree Calderdale?
I have wanted to quit smoking for months. I told myself that after Christmas (2016) that I would do something about it. I successfully stopped smoking 7 years ago using the service. I also have family members that have successfully quit using the service.
Tell us about your experience of the health issue(s) that meant you needed our services
No real health issues… just generally felt unfit in active situations.
How have the Yorkshire Smokefree team helped you during your quit attempt?
I have enjoyed the weekly meeting, listening to other peoples experiences and discussing my own personal struggles around stopping smoking has surprisingly helped me with the quit. The advisors are very friendly, welcoming and non-judgemental.
How has stopping smoking changed your life?
When I smoked I felt guilty towards my three young children, I wanted to set a good example…… I am now happier knowing that I AM now setting a good example.
I feel fitter; I can now carry my children to bed without getting out of breath as they sleep all the way up in the loft conversion. Small day to day task like this have become effortless.
The advisors are very friendly, welcoming and non-judgemental.
What did you find most difficult? And how did you overcome it?
Stress – I am not good at dealing with stressful situations, and at the moment my 2 year old likes to "test" me. I used to be able to feel calmer after smoking. So lately I have felt stressed for longer periods of time. I overcome it using sheer will power. As time has gone on it has become slightly easier and am more than sure in time this will be manageable.
Has anything in particular helped you through your problems? (eg attending a support group, exercise, volunteering, art, gardening etc) Can you tell us more about this?
I joined Yorkshire Smokefree Calderdale at the same time as my father in law, whom I am very close to. I feel that we have kept each other motivated by sharing our experiences and attending meeting together. For me it has helped knowing that someone understands what I am going through.
On behalf of your Calderdale quit team we'd like to say a big congratulations to Kelly. Her hard work and determination really paid off! Keep up the good work Kelly!