Kathleen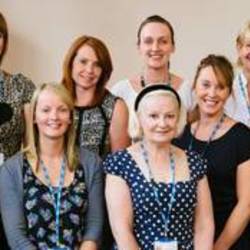 For most of her life, 65 year old Kathleen smoked 20 roll-up cigarettes a day. Since she was diagnosed with chronic obstructive pulmonary disease, her whole family was worried about what continuing the habit would do to her health.

Kathleen wasn't aware of the effects smoking had on her life but decided to stop to ease the worries of her family. To help her stay on track throughout her quit, she came to our Wakefield team for extra support.

The quitter told us that her lungs weren't in the best condition. Kathleen was using an oxygen tank to breathe whilst moving around her home; she didn't feel comfortable carrying the oxygen around with her outside of her home but couldn't walk far without it.

Initially feeling sceptical, Kathleen wasn't sure what difference stopping smoking would make to her health.

The Wakefield team informed her of the benefits she would gain and gave her help through each stage of her quit, so she wouldn't be tempted to go back to the habit.

Kathleen is now successfully smoke-free and we are really pleased to hear that she feels stopping has been "life changing." Her quality of life has improved significantly and she can get around more without needing an oxygen tank.

She told us that now being able to walk around her local shopping centre with her daughter means a lot to her. Before she quit she would have to wait outside as she wasn't able to manage getting around - now she can.

No longer needing the oxygen to do simple housework tasks, Kathleen feels she has gotten her life back. She can hardly believe the difference quitting has made to her life, and this acts as the perfect motivation to help her stay quit.

We're really glad to hear that stopping has made such a difference to your life Kathleen, you've done fantastic!

If you want to quit smoking with the support of the Wakefield Smokefree team and would like to find a clinic near you then visit http://wakefield.yorkshiresmokefree.nhs.uk or contact us on 0800 612 0011 (free from landlines).