John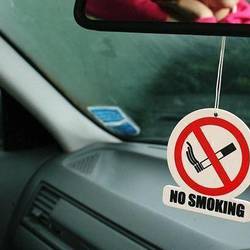 About 3 years ago John started to cut down, without the intention of quitting. But now he was getting fed up of the habit.

John had reached a point where he felt he was feeding an addiction without getting anything out of it. When he came to see us at our Rotherham quit stop he told us: "I had no health issues but I thought it was time."

The extra support was just what he needed to stop for good. As John works full-time he told us that by making a weekly phone call to our advisers was extremely convenient for his schedule. He also liked receiving our regular motivational texts to keep him on track.
"The team were always there when you needed to talk and sent reminder messages. Help was given to me whenever I needed it."
At first John attempted his quit with nicotine patches. However, they didn't suit his lifestyle to he switched to nicotine gum. Although he didn't like the taste of these either, he said every time he used one he thought of how much closer he was to his quitting goal and persevered!

Now he has quit, John realises how much he actually spent on smoking. As a smoker he went through 8 to 10 packets a week - which he now sees as an extra £80 to £100 in his pocket per week!

Not only does John feel healthier, he also feels cleaner. We're really proud of his gradual process to become smoke-free, well done John!

Enjoying his new smoke-free status, John wrote down his 6 steps to being a successful quitter and we wanted to share this to inspire those hoping to stop themselves.

"For all those hoping to quit…
1. Start to cut down and ensure you stick to this.
2. Make 'no smoking' areas in your life - such as your home, car, etc.
3. Speak to the NHS to get advice on the quitting process.
4. Pick a quit date.
5. Quit!
6. Stick to it."

Thanks for the wise words, John!