Jean and Ian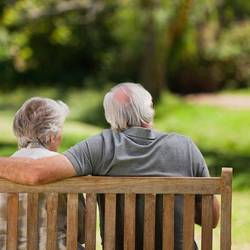 When Jean's brother in law sadly passed away from cancer, Jean was determined to stop smoking, along with her fiancé Ian. Jean came to us for support and attended the Noah's Arc clinic in Halifax.
During their quit, they both found dealing with cravings after meals the most difficult. To overcome this, our advisors recommended Niquitin minis, which really helped take away the need for a cigarette. Jean is now using the minis less and less and has found them still to be effective.
Since joining Yorkshire Smokefree, I have had positivity in my life, showing myself and Ian we can quit smoking. The advisors have shown me that staying positive is the way forward, they boost your ego when you really need it.
Before Jean and Ian quit smoking, they both suffered from a chesty cough which has now gone, and they feel much healthier and happier. They told us that their clothes no longer smell of smoke, and they have been able to save money to spend on themselves.
A few weeks ago, Jean was in hospital for surgery, however she did not let this ruin all of her hard work and the advisors have still been there for her over the phone.
She said:
"The smokefree team have been there for us and supported us at meetings and over the phone. They have gone above and beyond for me personally. Even when I was in hospital the group rang me and encouraged me. Now I'm home and bedbound they're still helping with phone calls.
"Thank you Lindsey and Chris (our advisers) for all your support over the 12 weeks. I know I'm not able to attend the group (since being in hospital) but you have both been there for myself and Ian with your encouragement and good sound advice. Thank you again for all your help, it has been gratefully accepted and appreciated."
A huge congratulations to them both on becoming smokefree!