Emma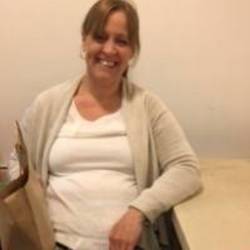 Emma was referred to Yorkshire Smokefree via her midwife after her first booking appointment and attended one on one appointments with the stop smoking advisor throughout her pregnancy. She always promised herself that she would quit smoking when she reached her 40th birthday and finding out she was pregnant gave her that extra incentive to quit for good.
Emma told us:
Working at the hospital I was frequently treating patients who were being admitted with heart attacks and strokes and it seemed that they were getting younger and this worried me as I didn't want to the same to happen to me.
She went on to say that she was always conscious about her health and what smoking could cause so felt ready to quit when she found out she was pregnant.
Emma smoked since she was young and had tried before by herself to quit but found it very difficult and managed to quit for 3 weeks.
She told us:
I went cold turkey without using any products and found it very hard.
When she accessed support via the pregnancy advisor the risks of smoking to her unborn baby were discussed and the benefits of using nrt to make her more comfortable and successful at quitting were explained. Using NRT Emma felt this made her quit easier and even advised other people she knew who smoked to try it rather than struggling.
She told us that online support groups have helped her keep focussed and always recommends people trying to quit to access Yorkshire Smokefree for support. She also recommends to use NRT to help rather than struggling as she did before.
Emma found the support given to her by Laura, the Yorkshire Smokefree Pregnancy Advisor, very helpful and the weekly appointments kept her supported throughout her pregnancy. She told us:
It's an excellent service and I don't know why more people don't use it to help them quit.
Emma was given a pregnancy pamper pack from the service. We give this to women who have reached 4 weeks quit and she was looking forward to using the beauty products to help her relax.
Occasionally she still thinks about smoking but acknowledges that if she keeps busy then the thoughts of smoking soon pass and just thinks how proud she is of herself for keeping quit for so long. She now feels she is committed to staying smokefree after her baby is born saying she has come too far to go back to smoking.
Congratulations Emma! Laura and the wider smoke-free team wish you all the best for the remainder of your pregnancy and beyond. PS, we can't wait to meet the baby!