Ellie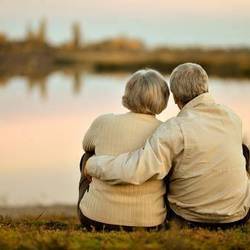 65 year old Ellie has not had the best luck in terms of her health. She has previously been diagnosed with asthma, arthritis, high cholesterol, osteoporosis, and recently suffered from a stroke.

Despite all of this her positive attitude comes shining through! After smoking the majority of her life and having to live with breathing problems, Ellie decided that the next step to improve her health and mobility was to quit smoking.
For weeks, Ellie has been visiting our Rotherham quit shop. Picking up the knowledge and support of our advisers, she is proud to see how far along she has come along.
Ellie has told us she now wonders why she ever smoked in the first place. When she picks up on the tobacco smell from other smokers in the street, rather than having a craving for a cigarette, she is reassured to know that she doesn't smell like that herself!
A lot of benefits to quitting smoking have become apparent to Ellie. As a self-confessed foodie, she is enjoying meals more than ever before since her sense of taste and smell are now improved.

Most importantly she has achieved her aim of having more energy and improved mobility than before she stopped.

She tells us "I'm now able to live life without coughing and trying to catch my breath."
Ellie is proud to be a quitter – and we are equally proud of her efforts! We have no doubt that you'll keep up the good work in the future Ellie, congratulations from all of us at Yorkshire Smokefree.
If you want to quit smoking with the support of the Rotherham Smokefree team and would like to find a clinic near you then visit http://rotherham.yorkshiresmokefree.nhs.uk/ or contact us on 0800 612 0011 (free from landlines).

*(The name of this quitter has been changed.)