David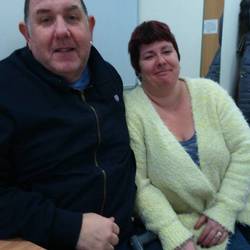 Congratulations to David from Wath who has quit with the help of our Yorkshire Smokefree Rotherham advisor, Amanda Dixon.
"I wanted to stop smoking as I had recovered from a stroke and cancer and wanted to prevent any more health issues, I also wanted to stop for my family. Yorkshire Smokefree helped with the weekly appointments and the support Amanda has given has been brilliant. The first two weeks were really hard but I got through this with willpower and support from the wife as well! Since quitting I have lower blood pressure, I can breathe easier, I'm less stressed and have a lot more patience with my family. I would recommend this service to anybody."
We would like to thank David for the wonderful feedback and wish him all the best for the future. Well done!