Chris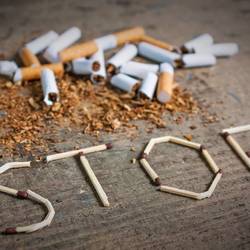 Chris from Calderdale was referred to Yorkshire Smokefree by his local hospital after having a stroke and a heart attack ten years ago. He desperately wanted to improve his health and ditch the cigs once and for all and managed to quit for good with our service and professional support from our team.
Although I was lucky enough to not be massively affected by them, I still had trouble breathing and sleeping.
When the hospital suggested Yorkshire Smokefree to me, I didn't really know what to expect. But I was pleasantly surprised to soon found out they were understanding and helpful. First thing on a morning and after meals were the hardest to cope with but I managed to overcome it thanks to Yorkshire Smokefree. My smokers cough has now gone, I also breathe and sleep better- I will be forever grateful for them and their professional service"
Well done Chris keep up the good work. If you are thinking of stopping smoking get in touch with us here:
Having a stroke 10 years ago and a heart attack really opened my eyes to the dangers of smoking.