Chris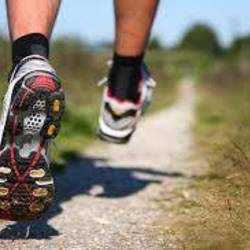 Wow - a big congratulations to Chris for becoming 3 years smoke-free!

Chris made the decision to stop smoking for a very specific reason - fitness. Keeping up his smoking habit meant that the quitter felt limited in how active he could be. He told us he easily ran out of breath and severely suffered from asthma.

Stopping smoking was the way for Chris to overcome his problems, and through his dedication this is exactly what happened.

Chris opted for face to face help; regularly visiting one of our Yorkshire Smokefree Quit Shops to see his adviser Angela. He told us he found the service very supportive and was happy he had reached out to us for help.

Since then he has come a long way in both his quit and aim to be more active. We're extremely pleased to report that Chris just ran his first 10k race and will be doing a half marathon in September!

Well done on achieving your goals Chris, we're really inspired by your dedication.

Have a happy 3 year smoke-free anniversary!