Charlotte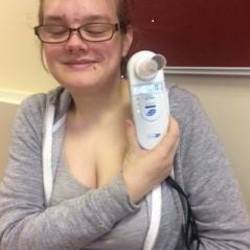 Charlotte has had many attempts quitting smoking in the past but feels this time she has turned a corner.
Congratulations Charlotte, we're so proud to announce that you've now been smoke-free for 6 weeks!
Charlotte first attended the Homestead Surgery in Wakefield after finding out she was pregnant and expecting twins!
She told us she was keen to quit for the health of her unborn babies so she could give them the best start possible. Not only does Charlotte feel better health wise but she's also been feeling the benefits financially as she has already managed to save £125 pounds from stopping smoking, which she plans to put towards a new pram.
Well done Charlotte, we are incrediby proud of you and the hard work and dedication you have put into stopping smoking has been fantastic. Keep up the good work and don't forget to pop in with your two little new arrivals when they are born. We'd love to see them.