Charlotte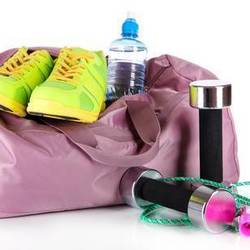 Now over a month smoke-free, Charlotte's plan was a perfect fit for her!

The weekly sessions encouraged Charlotte to keep going - even when she felt like giving into a cigarette. By joining a group sessions she wanted not only to make herself proud, but everyone else in the group too.

Sharing each other's tips and stories was incredibly helpful for the quitter. Charlotte told us she found the group experience a caring, patient and motivating environment.

"I wouldn't have got this far with the support from adviser Shenaz and the others in the group."

When she had her own difficulties and ended up relapsing in her quit, the group was the perfect support system for Charlotte. Getting over this lapse is the proudest moment of her quitting experience because she had the dedication to get straight back into stopping.
"It made me realise it's not the end of the world if you have a blip. Get back on the saddle and go again!"
Outside of the group, Charlotte decided it was time to quit and get fit. She joined her local gym and made a habit of heading there when she needed to. Her biggest weaknesses in quitting was handling stress, which exercising was great for tackling!

Not only has stopping smoking made her feel healthier, but due to her frequent gym visits Charlotte now feels fitter than ever. This is what she has to say about her quit:
"More people should attend the support sessions - it really helps to share stories and experiences. It helps to keep you motivated!"
Well done on all your fantastic work Charlotte - be proud to be smoke-free!