Carole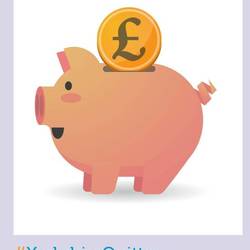 Carole Lee came to Yorkshire Smokefree Rotherham for support and encouragement to kick the habit. She was aware of the health problems linked to smoking and wanted to stop before it was too late.
Take a look at Carole's smokefree journey:
"Yorkshire Smokefree has helped me as they say it as it is – plenty of clear, straightforward advice combined with loads of encouragement when needed.
Missing out on that first morning cigarette was hard, but I got through it by changing the order of my morning routine.
Since stopping smoking I sleep better. I'm also warmer as I no longer stand outside in the cold (or rain or snow!). I'm more confident. If I can do that I feel I can do anything. Not smoking has led on to all sorts of things, life is wonderful! I've stopped smoking and I've stayed stopped. I'm now enjoying life without cigarettes, something I never imagined was possible.
I've also taken out a regular savings account which is filling up frighteningly fast, £250 a month! What a waste. Or, what a gain!"
Carole said she particularly enjoyed going to the weekly support group, it helped as it was a shared experience of people at different stages of not smoking. "We all gained from each other, it was very encouraging. And… We did it!"
A huge congratulations to Carole from everyone at Yorkshire Smokefree! It's fantastic to hear of the benefits she has had, both health wise and financially!